Members Section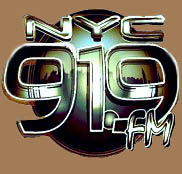 The 54 Side Show
BECOME A MEMBER


Become a MEMBER of THE54SIDE.COM, and gain access to Members Only treats, as well as help support The 54 Side Show. For the low cost of $5.00 per month, you will have access to the Members Only section of the site, which will have exclusive content for members.

Some of the Members Only Benefits already include:

* Downloadable Archives from both current, and past shows
* Downloadable Playlists from both current, and past shows
* New Monthly Downloadable Mix Cd's from The 54 Side Dj's
* Avid's Monthly Remix (Unreleased remixes produced by The Avid
&nbsp Record Collector)
* Monthly Giveaways

And many new benefits will be added as we go along!!!

So help support The 54 Side Show, as well as gain access to many exclusives. For only $5 (thats like $1 a week).. you get all these benefits. The mix cd alone is worth $10 ...so what are you waiting for!?!!?!!

Simply click on the panel on the right, to pay the $5 Monthly Membership fee.. and you will be sent a password for the current months members section.